Jun

27

English Night vol.2 by GAOGAO
English ONLY lightning talks / 英語OnlyなLT大会
Organizing : GAOGAO Pte. Ltd.
Registration info

Ticket(参加枠)

Free

FCFS
39/40

LT6(抽選枠)

Free

Standard (Lottery Finished)
1/1
Description
(日本語の概要は下にあります)
※30名→40名へ増枠しました(2020/06/08)
※予定していたLT1の枠がキャンセルとなり、追加で募集します(2020/06/16)
English Night
The English Night is an English-only lightning talk event. Last time event page is English Night vol.1.
Any topic is welcomed (as long as your talk is in English).
This event is best for those who
want to try your English skills
are looking for chances to speak in English
are non-Japanese speaker
love English, etc.
If you have any questions, feel free to contact me on twitter @yutaroshimamura .
Summary
This event will be held using Zoom. We will share the invitation URL for all participants beforehand.
Timetable*
| time | title |
| --- | --- |
| 19:00 | Opening |
| 19:05 | LT1 |
| 19:20 | LT2 |
| 19:35 | LT3 |
| 19:50 | short break(休憩) |
| 19:55 | LT4 |
| 20:10 | LT5 |
| 20:25 | LT6 |
| 20:40 | After Party |
| 22:00 | Closing |
*Schedule may change.
Opening
@tejitak I'm a co-founder & CEO at GAOGAO which is a startup studio based in Southeast Asia & Japan (Singapore HQ). Previously I was working as a software engineer over 10 years for IBM, LINE, startups etc.
Lightning Talks(LT)
Each LT will be 5-10 minutes in length with 5 minutes of Q&A time after each talk.
LT1 "New Era Development Machine."
神戸在住のフリーランスWebエンジニア。サラリーマン時代に来日エンジニアのサポートをしたことをきっかけに英語での開発に興味を持ち、米国やスゥエーデンへの出張や滞在を経験。でもスイーツ大好きで日本を離れたくないので、どうにかして日本で海外の仕事を受注できないかなあと模索中。
LT2 "The tips of small talk"
I'm a Laravel developer at GAOGAO. Recently I'm developing my interest in DDD.
LT3 "Development is So Difficult! =)"
2017/10 ~ Joined Hamee Co., Ltd. as a back-end engineer with a fresh graduate. Experienced in the task of eliminating technical debt. Joined TechBowl Co., Ltd., which runs TechTrain, an engineer community that aims to become a professional engineer, from August last year as the first engineer and proceed with implementation as an engineer.
Short Break(5min)
LT4 "React Native for React Developer"
Joined a Singapore FinTech startup company after graduation and worked for 1.5 years as a Web Full Stack Developer. Transferred jobs to GAOGAO Pte. Ltd. from April 2020. Work as a Web Developer in GAOGAO while working as a Blockchain freelance developer.
LT5 "How is engineer's working environment in South East Asia"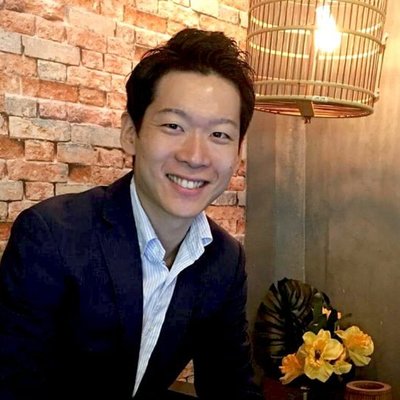 Junichiro Moro (Working as HR manager in http://Aspire.Inc)
From May 2019, Working as current position until now. Having enough knowledge regarding to hire excellent web&mobile application engineers from SNS such as Twitter. Managing YouTube channel (Morow channel: https://youtube.com/channel/UCcM5mcUwFszw98bt-mLRpoQ) which is specialized about information of engineer's career and how to change jobs. Used to work in Vietnam, Hongkong and Thailand as expat in Japanese company.
LT6 "Automated Build And Deploy From Github Actions"
I am a Fullstack Developer. I was a Game Developer, and now Web, Mobile App Developer. I have developed, game, mobile app, web, server and so on. I join the hackathon events very well.
After party
After party will be held using Remo. We will share the link after LT session are finished.
Host
Moderator
Engineer at GAOGAO. Moderator of #englishnight. Graduate student of Chuo University(Faculty of Science and Engineering). After working at OTA startup and an IT company in Tokyo, I joined GAOGAO as engineer.
If you have any questions, feel free to contact me on twitter @yutaroshimamura .
日本語
English Nightは、すべて英語のみで行われるLTイベントです。 前回Vol.1の模様はこちらから。
外国人のエンジニアの方もお招きして、実際の英語にも触れていただける会になっております。
英語にチャレンジしたい!聞きたい!というエンジニアの方におすすめです!
概要
LT大会
Zoomにて開催されます。 開催前にURLをconnpassメールからお送り致します。
懇親会
※こちらも英語オンリーです!ぜひ英語でコミュニケーションを取ってみましょう! Remoを使用します。 LT終了後にURLを共有いたします。
注意事項
悪質な勧誘や、他の参加者のご迷惑となる行為はお断りしております。 お気づきの点などございましたら、@yutaroshimamura までお気軽にご連絡ください。